Regular price
€899,00 EUR
Regular price
Sale price
€899,00 EUR
Unit price
per
Sale
Sold out
DESCRIPTION
Airwave 1325 set is perfect in small to medium-sized waves.
The Airwave 1325 set mixes high-performance pre-preg carbon with precision-milled anodized aluminum. The wings,  mast, and fuselage designs have evolved over several iterations, combining stability, durability, price, and performance.

The Airwave suits both light- and medium-weight riders. Riders around and above 95kg or those looking for a lift in the very small stuff ought to look into the FW 1700 set. Designed for regular surfing and SUP, the NSP Airwave can be towed and the three included shims allow you to trim for different conditions:
With low-speed take-off and excellent rider feedback, the NSP Airwave lifts early. The FW 1325 benefits from an efficient wing design in combination with an incredibly stiff fuselage. Using the same marine-grade aluminum for the mast allows for an extra amount of control and stability, making the Airwave 1325 set perfect for all disciplines of foiling.
Mix & match
Make sure to browse the rear wing page  to mix and match your perfect foiling setup! 

Smooth elliptical curves give you the drive to surf and commit to effortless rail-to-rail transitions. Stability comes in buckets at all speeds, and glide characteristics are great. Foiling is all about feedback and this foil package gives you the feedback required to execute committed turns and extend your glide. A 1325 cm² front wing in combination with the 330 cm² back wing leverages your pumping action while creating appropriate lift and stability.
Who is the Airwave 1325 for?
Precision manufacturing means 100% alignment of the wings and heavy-duty construction. This 1325 set is ideal for both entry-level and advanced foilers who are either lightweight or blessed with strong swell at their local spot. Downwind specialists always tell us how these front wings are one of the fastest foils on the market right now, allowing riders to almost ride around other foilers on the same trip.
Heavier riders (165 lbs/75kg plus) or those looking to start out in smaller waves and chop should check out the nearly-identical 1700 Airwave set, featuring our bigger 1700 front wing as the extra surface helps lift.
Share
View full details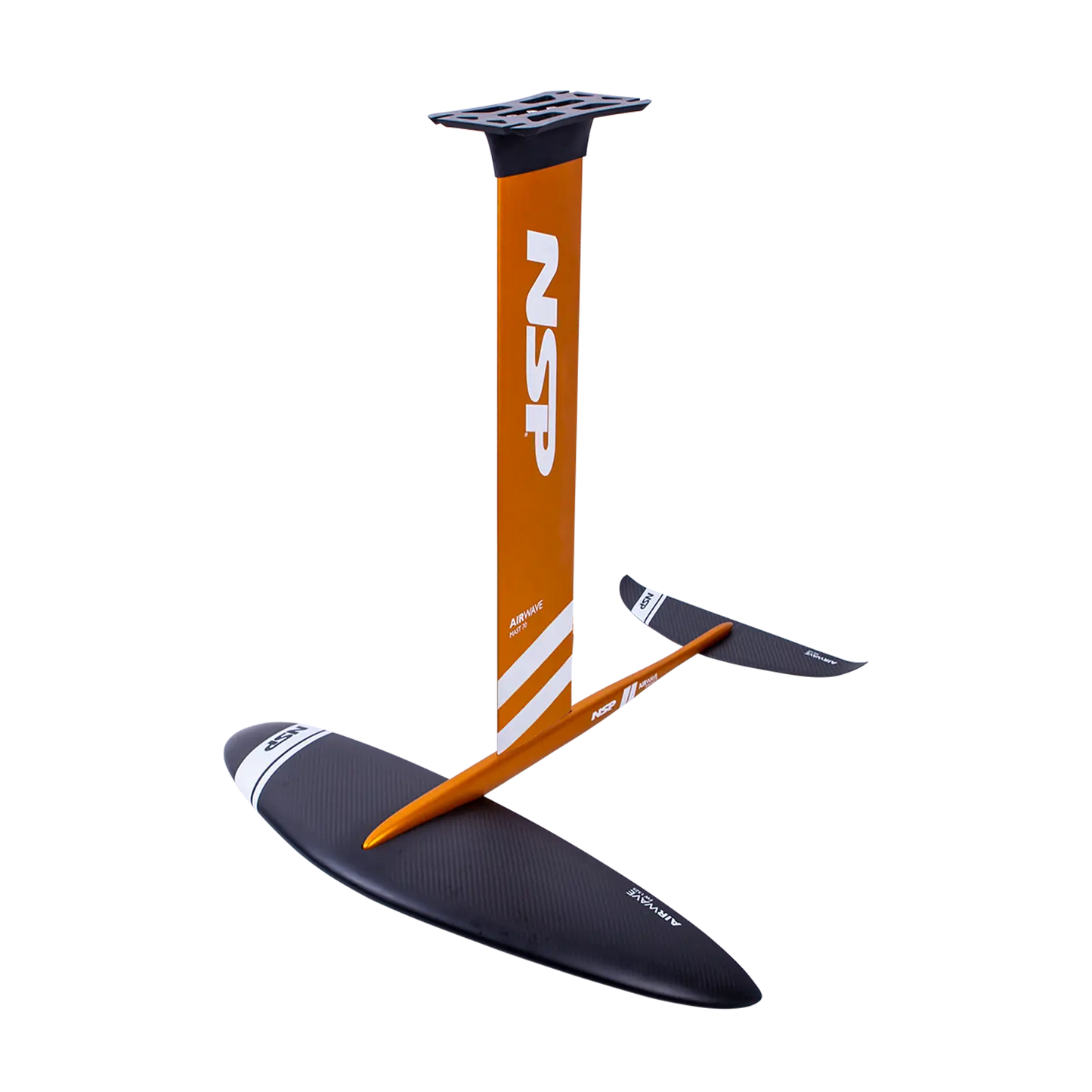 Collapsible content
SHIPPING

Depending on your location, delivery is carried out within up to 14 working days order placement, in accordence with EU legislation.

Shipping costs will be added to your order throughout the checkout process.